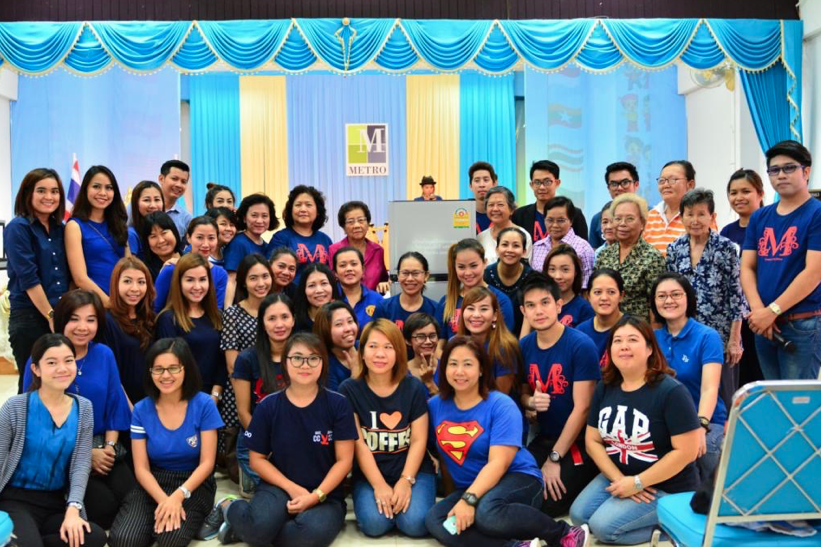 Metro with Baan Bangkae Foundation returned happiness back to the elderly at Baan Bangkae
Khun Luxamee Piyasombatkul, Managing Director, Khun Napaporn Titisab, Deputy Managing Director, Khun Aiyee Sae Haan and Metro employees organized activities to return happiness back to elderly at Baan Bang Kae, Bangkok on September 5, 2017.
The Return of Happiness to the Elderly at Baan Bang Kae is one of social promotion activities that METRO continuously works on with the purpose of encouraging and entertaining the elderly at Baan Bang Kae to make them feel loved, happy and fun with performances on stage, entertaining activities and prizes. Moreover, those activities are the great way to build a good relationship and give the elderly the opportunity to express themselves. We also offered refrigerators for cooling medicines and other uses of Baan Bang Kae Foundation and the capital for further use of Baan Bang Kae activities.